TRY UNCLE BO'S HALEIWA TAKEOUT!
Open Sunday 10:00 AM - 7:00 PM
Monda - Friday 4:00 PM - 9:00 PM
Saturday 11:00 AM - 9:00 PM
Welcome To Uncle Bo's Haleiwa
The Same Uncle Bo's Experience...
Uncle Bo's Haleiwa is the second restaurant opened on the island of Oahu. It provides the same great family-friendly experience, Uncle Bo's signature 5-star menu, and quality drinks but with the beautiful country-side vibe that Haleiwa provides.
We're also open for breakfast and lunch on the weekends featuring Chef Bo's Brunch Menu. Now there's even more robust and flavorful dishes for you to experience here in the historic Haleiwa Town.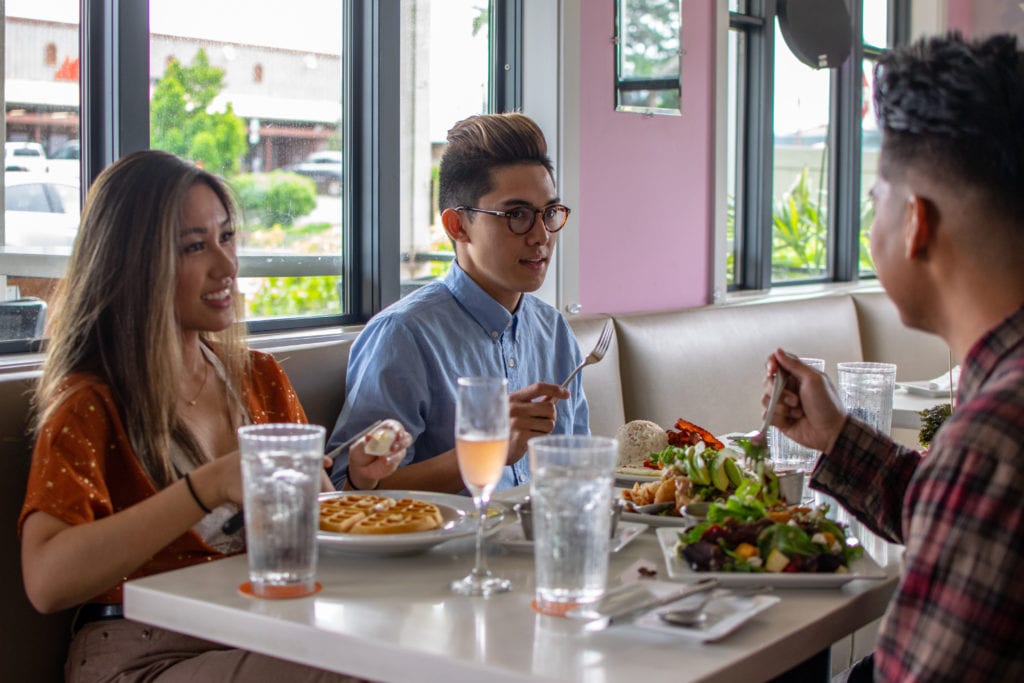 Bring Your Ohana & Have Our "Bohana" Serve You!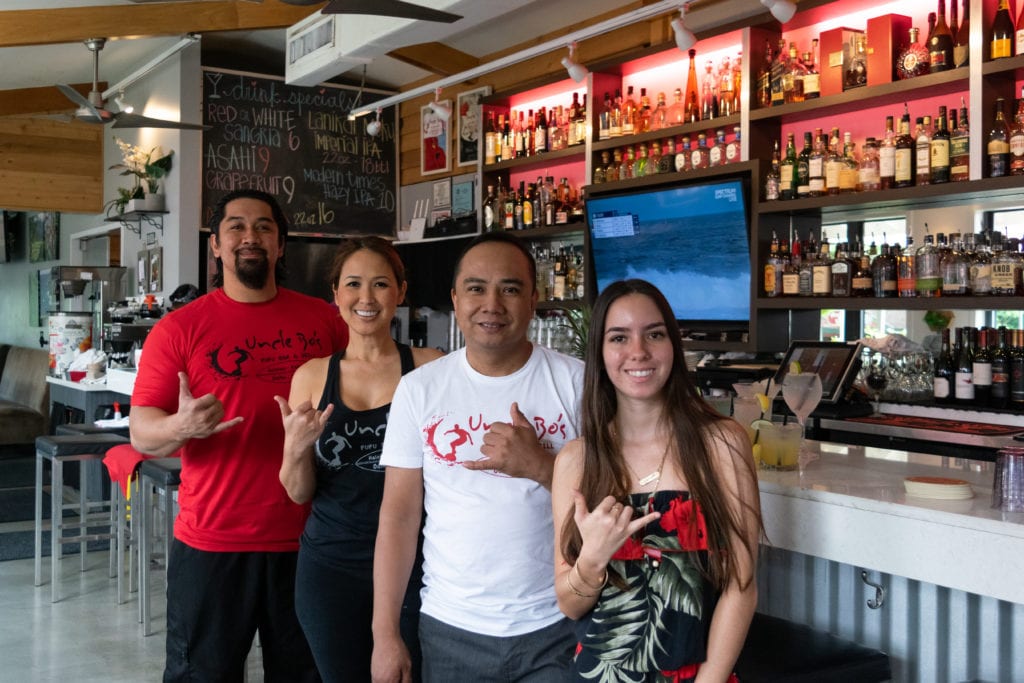 A Modern Casual Dining Experience On The North Shore
Food, Drinks, & Merrymaking
Experience service with Aloha at Uncle Bo's Haleiwa. It's how Hawaii is meant to be experienced. Great food, drinks, and the vibe of Ohana. In Hawaii culture, when you come into someone's home as a guest, you are served with the utmost hospitality. 
Our "Bohana" ("Uncle Bo's Ohana" or family), aims to serve you with that true Aloha hospitality through Chef Bo's food and signature ambiance.
Whether it be after a day at the beach, or sight seeing on the north shore,
our handcrafted Hawaiian drinks, full bar, & top-shelf quality liquors provides for the perfect drink anytime!
Bo's Signature Dishes and...
Along with his signature dishes from the original Uncle Bo's Pupu Bar & Grill, Chef Bo adds on a breakfast and lunch menu to the Haleiwa restaurant. Enjoy the same great food philosophy of bold, tasty flavors as Chef Bo offers you his classic and original takes on a Hawaiian Brunch menu.
BRUNCH is served weekends only!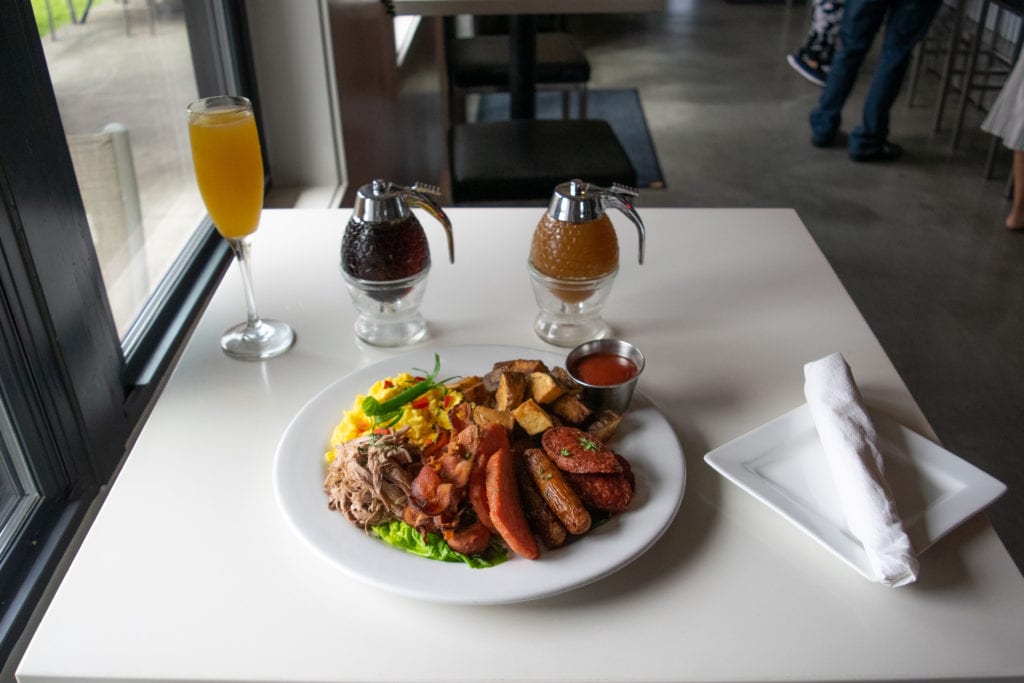 Located In the town that surfing built
We're Located In The Historic Haleiwa Town Center
Make memories within the memories of the historic Haleiwa town – the town that surfing built. Haleiwa is a surf town that services the Oahu North Shore beachgoers. Today, Haleiwa still services the beachgoers along with a mixture of visitors and locals that want to enjoy the one-of-a-kind landmark beauty that the North Shore provides.
We are located on Kamehameha Hwy. Just look out for the Uncle Bo's sign in bright yellow text on your left-hand side if you're headed north on the Kam Highway.
PARKING: There is adequate shopping center parking in the town center. Just note that is may get busy during the lunch and dinner time, especially on the weekends.
What Customers Are Saying About Uncle Bo's Haleiwa
Tori B.


Five star lunch! Trapped in here without any research and we're pleasantly surprised. Ronda was a fantastic waitress.... Just amazing. got us exactly what we needed and made fantastic recommendations.The Poke Bowl was amazing. The presentation! Check out the picture! So delicious. The grilled fish sandwich with Ono was amazing as well. Ronda gave us great recommendations on the Moscow Mules. She even brought us the lilikoi on the side. We will definitely be back. 1/12/2019
Aimee S.


This place was an unexpected gem. We ordered off the PuPu menu and the pork belly and pork fried rice were delicious! We also had the shrimp lettuce wraps and those were surprisingly good! awe had Bay Breezes for drinks. those were also delicious. We were surprised no one sat out front to people watch like we did. 9/05/2018
Uncle Bo's Haleiwa
66-111 Kamehameha Hwy. #101
(808) 797-9649
HOURS:
Sunday: 10 AM – 7 PM
Monday – Friday: 4 PM – 9 PM
Saturday: 11 AM – 9 PM