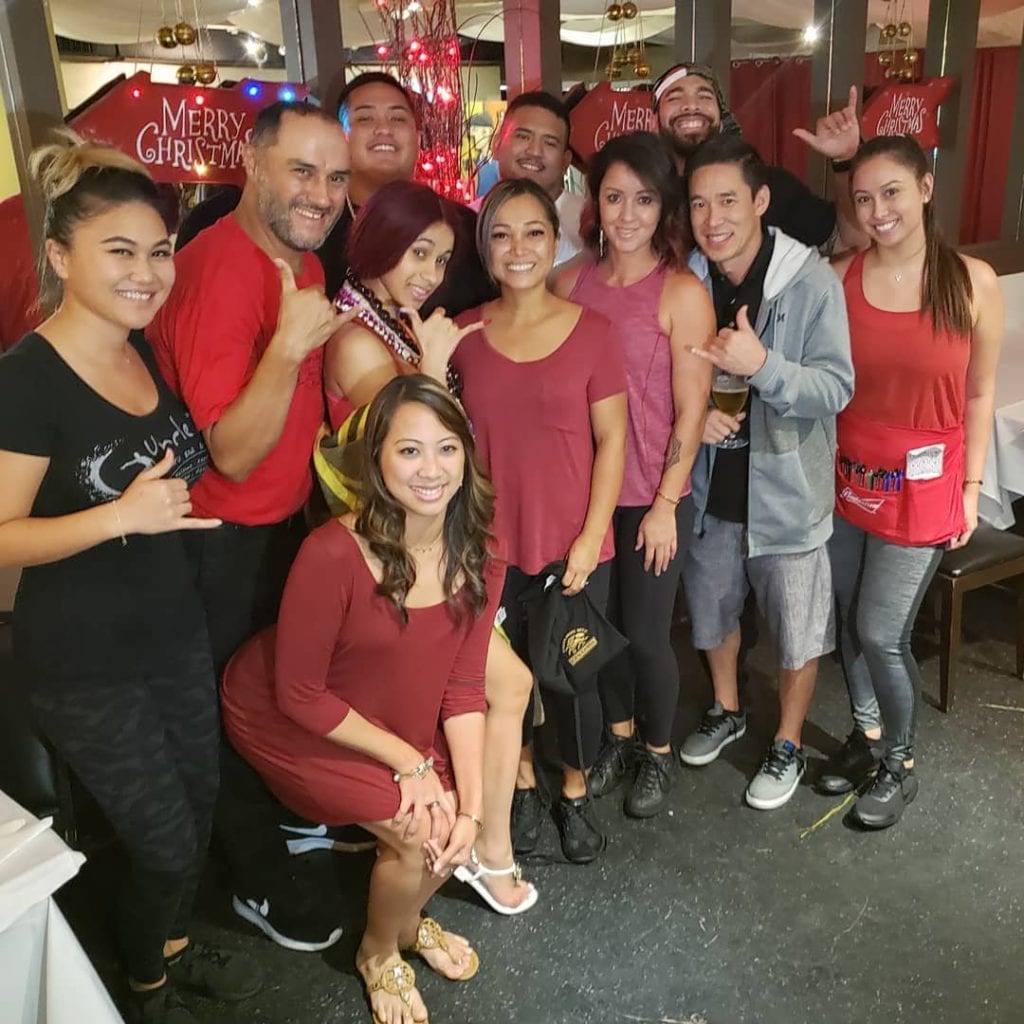 Cardi B Does The Tahitian Dance In Hawaii And She...
The night before Cardi B's concert at the Aloha Stadium (Honolulu, Hawaii) on December 27, 2018, with legendary rapper Snoop Dogg and rock band Sublime, the hot female hip-hop artist came through Uncle Bo's Pupu Bar & Grill and had a surprise "performance" that went viral.
What seemed to be just a night out in town to enjoy some of Honolulu's best food at Uncle Bo's Kapahulu, Cardi B was greeted with a Tahitian dance performance. Here, she posts a story on her Instagram (@iamcardib) of her and her family enjoying a dish of Uncle Bo's BOCA ROTA and Thai-Style Steamer Clams among other dishes.
Following, a group of performers enters the dining area to perform the ʻōteʻa (usually written as otea), a traditional Tahitian dance characterized by a rapid hip-shaking motion to percussion accompaniment. From her reaction, she sounded quite seduced by the dance, especially by the half-dressed male performers.
As a modern custom, the Tahitian performers invited Cardi to participate in the dance and "Serenade" her within the performance. What happens next went viral across social media.
Cardi B joins in with the male and female dancers and shakes her hips to the ʻōteʻa. And quite frankly, she looked good doing it!
You'll never know who will come through Uncle Bo's restaurant. Uncle Bo's is one of Honolulu's hidden restaurant gems located near the heart of Waikiki. It's apparent as just a few weeks ago Hawaii's own UFC's Undisputed Featherweight Champion Max Holloway and former Light-Heavyweight Champion Quinton "Rampage" Jackson came to have a celebratory dinner at the Kapahulu location.
A day after Cardi B shook her hips dancing Tahitian, her video went viral across of social media. She may not be up to par with the female Tahitian dancers by local standards, but it was all fun, something that we here in Hawaii strive to provide our guests – fun, great food, drinks, and Aloha hospitality.
Follow Uncle Bo's IG for more viral videos: @uncle_bos